Pine Writing Weekend
For Fiction and Nonfiction Writers
February 16-18, 2018
5659 Chaparal Lane, Pine Arizona 85544
Get inspired and refreshed at this peaceful getaway spot as you learn or sharpen your writing skills. Spend time on your work in progress or start something new. Optional classes will be offered in the mornings—or just write! Saturday afternoon is for writing or taking a refreshing walk or hike. Deer, elk, javalina, and squirrels are regularly spotted in the back yard. After dinner, participate in a discussion on publishing—or keep creating. In the evenings, relax or chat with fellow writers. Link to Writers' Weekend Location: http://www.arizonachristianretreat.com/
Join Authors/Writing Coaches
Ann Lee Miler
Ann is a Phoenix author with a B.A. in creative writing who will earn a Master's in creative writing in May. Over 100,000 copies of her five novels have been downloaded from Amazon. Ann also writes a popular memoir blog about growing up on a sailboat in Florida at AnnLeeMiller.com. She works at Grand Canyon University in the English Department.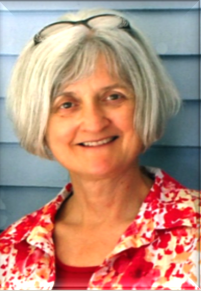 Gail Kittleson
Gail taught college expository writing and facilitates writing workshops. Her memoir, Catching Up With Daylight, released in 2013 and her debut women's WWII novel, In This Together, launched in 2015. In Times Like These, the first in Women of the Heartland series, released in April, 2016. The sequel, With Each New Dawn, is scheduled for February, 2017 release. Gail delights in quotes, creating characters, and the quirks of grammar. Find Gail at GailKittleson.com.
Two nights in cozy retreat house overlooking the serene forestry of Pine, Arizona.
Eight Optional Writing Classes Private consultation with facilitator of your choice.
Hearty, healthy, home-cooked meals that don't skimp on quantity or quality: Friday dinner, 3 Saturday meals, Sunday breakfast.
Snacks, hot & cold beverages available all the time
Shared bedrooms with single beds.
Men and women in separate rooms.
Wi-Fi
[Therapeutic massages available at extra fee.]
Arrive any time after lunch and enjoy quiet writing time.
6 p.m. Dinner—the official start of Writers' Weekend
7-8:30 p.m. Get acquainted. Dive Into Writing Class
8:30 p.m. relax, chat with fellow writers
8:00 a.m.
Continental Breakfast (hot & cold cereal, yogurts, boiled eggs, muffins/pastry, fruit)
9:00 a.m. Optional Classes –or write on your own— Memoir (Gail) and Fiction (Ann)
10:30 a.m. Optional Classes—or write!        Historical Fiction (Gail) or
Nonfiction Essays and Articles (Ann)
[Class topics will change as we tailor them to the participants' needs.]Noon Lunch
1-5 p.m. Writing on your own.
Ann & Gail available for private consultations (sign up sheets will be available)
5 p.m. Dinner
6 -8 p.m. Magazines, Traditional, and Self-Publishing (Ann & Gail)
7:30 a.m.
Devotional in chapel for those who would like to participate.
8:00 a.m. Full Breakfast (bacon & eggs, fried potatoes, toast, etc.)
9:00 a.m. Optional Classes: The Ins and Outs of Research(Gail)and Book Marketing (Ann)
10-11 a.m. Closing Session: Takeaways and Goals (Ann & Gail)
11-11:30 a.m. Checkout
COST: (First come, first served!) Lodging, meals, and classes are included in the price. DOG DAYS OF SUMMER SPECIAL: PAY BY AUGUST 31, 2017 and your cost is $298. After August 31, 2017 cost is $310.
PAYMENT AND POLICIES: Full payment due upon booking. Once you have paid, no refunds will be issued for cancelling unless we can find someone to take your spot from the wait list, and if so, you will get a full refund less the $50 cancellation fee (no guarantee we will be able to fill your spot). Maximum 20 attendees, so book now! Contact Ann at Ann_Lee_Miller@msn.com to ensure there is space available.
Request Registration Paperwork And Payment Options for Pine Writing Weekend